Shot blasting
Abrasive media

A complete range of metallic and non-metallic abrasives
W Abrasives
Every blasting media you need, everywhere in the world!
Among the metallic abrasives for shot blasting produced in our 8 plants, we find: high carbon cast steel shot & grit, low carbon steel shot, cast iron media, stainless steel abrasives, and cut wire shot.
WINOA also offers a range of non-metallic abrasive media, dedicated to specific surface treatment.
Our mission: to enable our customers to reduce their costs, while maximizing their operational performance.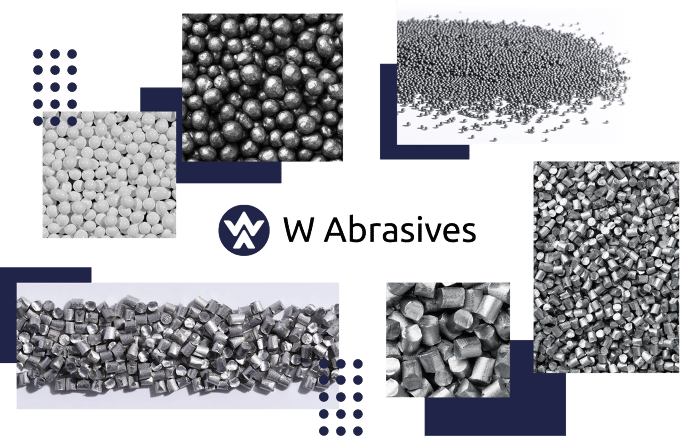 Discover our range of renowned abrasives products
Shot blasting abrasives media
The efficiency of your shot blasting process relies on the quality of our blasting media & the know-how of our commercial and support teams.
Using our high performance or our Premium abrasives means choosing to produce faster, spending less energy.
To leave nothing to chance in your surface treatment, rely on our 60 years of expertise:  
Key figures
Production facilities worldwide
Of our steel & stainless steel shot are recyclable
5 applications
The great expertise of our teams in steel shot blasting media covers all the strategic applications you need
Why trust Winoa for your abrasive media shot blasting needs ?
As a pioneer and world leader in surface treatment, we are constantly investing to stay ahead of the market.
Our goal is to ensure that our customers benefit from the latest advancements in blasting abrasives !
Results: improved performance and efficiency!

Proximity
WINOA operates 9 production sites around the world, for cutting-edge logistics

Savings
Producing close to your plants drastically reduces transport costs

Excellence
In both stable quality products and reliable deliveries anywhere in the world

Innovation
Permanent R&D to provide products that perfectly meet the new expectations of our customers

Trust
Confrmed experts mastering the whole range of markets, for «preparing tomorrow's surfaces»
Our responsible and sustainable commitments 
We're committed to environmental innovation and have set an ambitious goal of achieving carbon neutrality by 2050. We use only recycled steel scrap for our shot production and all our in-house produced products are designed to be completely recyclable and reusable, helping to reduce our environmental impact and contribute to a more sustainable future.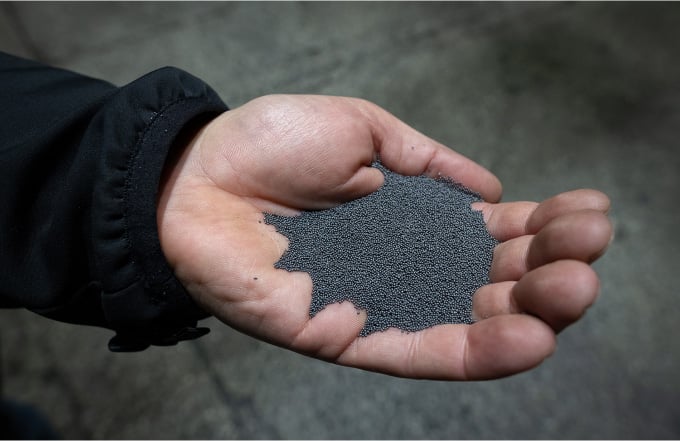 Achieving carbon neutrality
To achieve carbon neutrality, we are moving forward on a number of directions in the areas of water use, waste re-use, and people behaviour, including:
all our production sites worldwide are ISO 14001 certified
we are running a ISO 50001 program
we already capture 99% of emitted dust particules
heat recovery systems
energy efficiency of HTS
gas to electricity conversion
reduced NOX emissions
e-car policy and paperless offices
closed loop water circuits
self-generated electricity
CO2 capture technologies