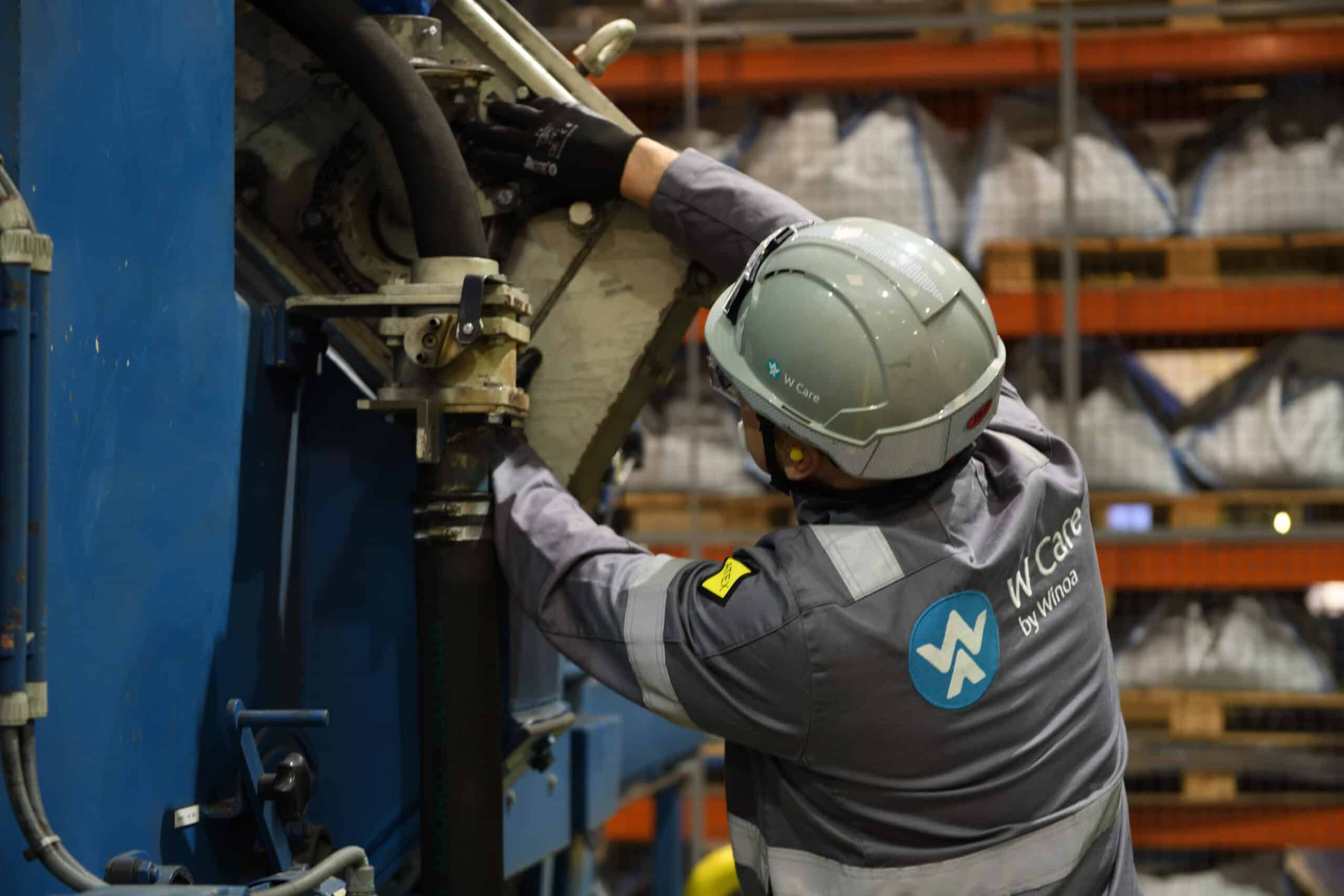 Train your teams on best blasting operations practices
Your shot blasting machines require highly trained crews
shot blasting machine
Are you sure that all your workers have the right knowledge to use your blasting machine at the maximum of its capacities?
Thanks to W Care training programs, get the most out of your shot blasting machines:
Reduction of machine breakdowns

Perfect understanding of your machine's interactions

Higher blasting quality

Detection of improvement areas

Operational training of your new employees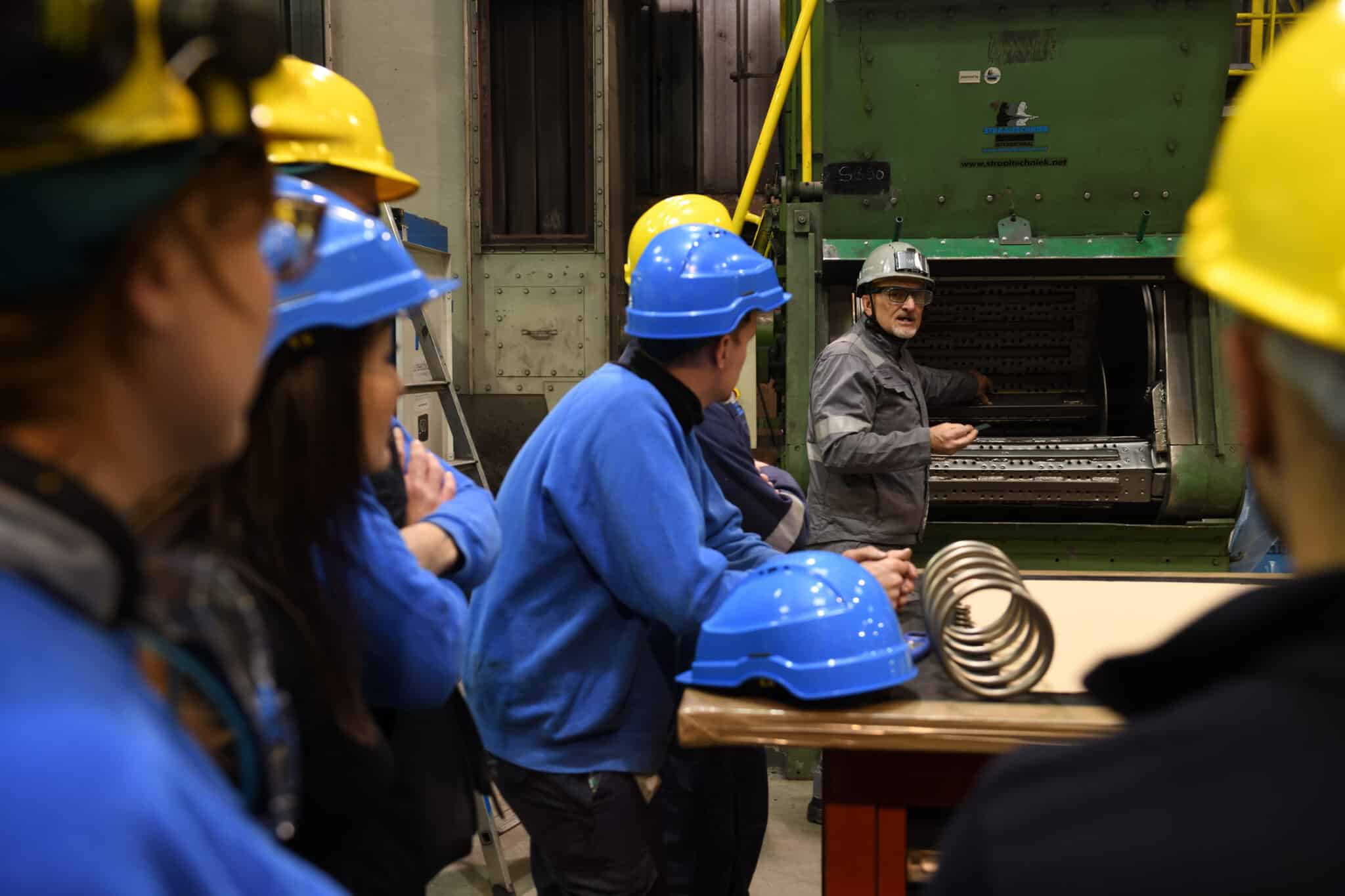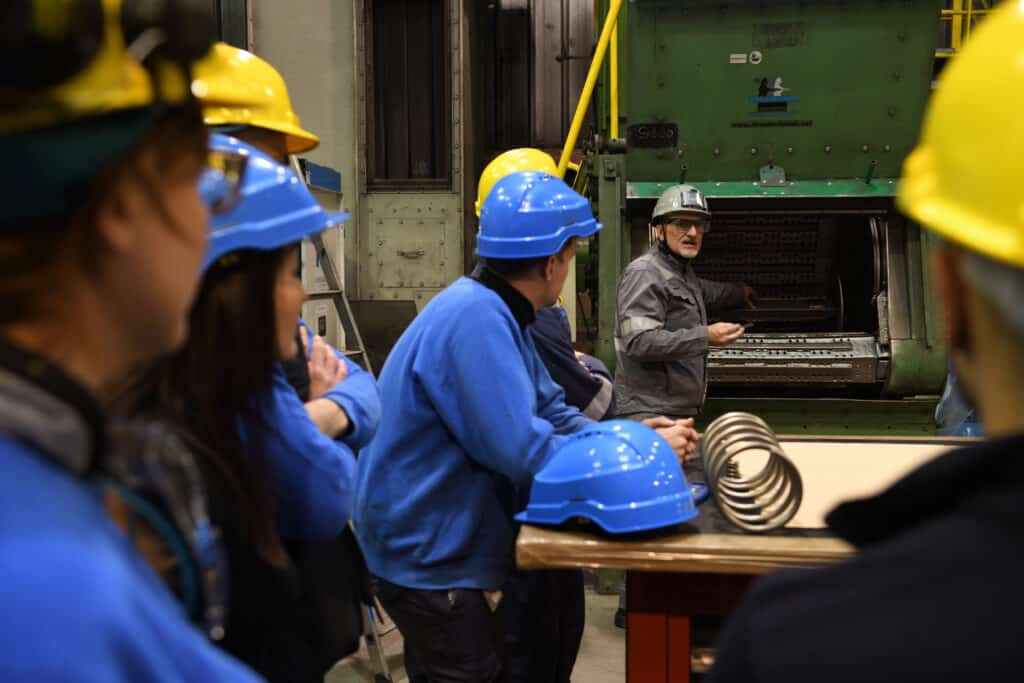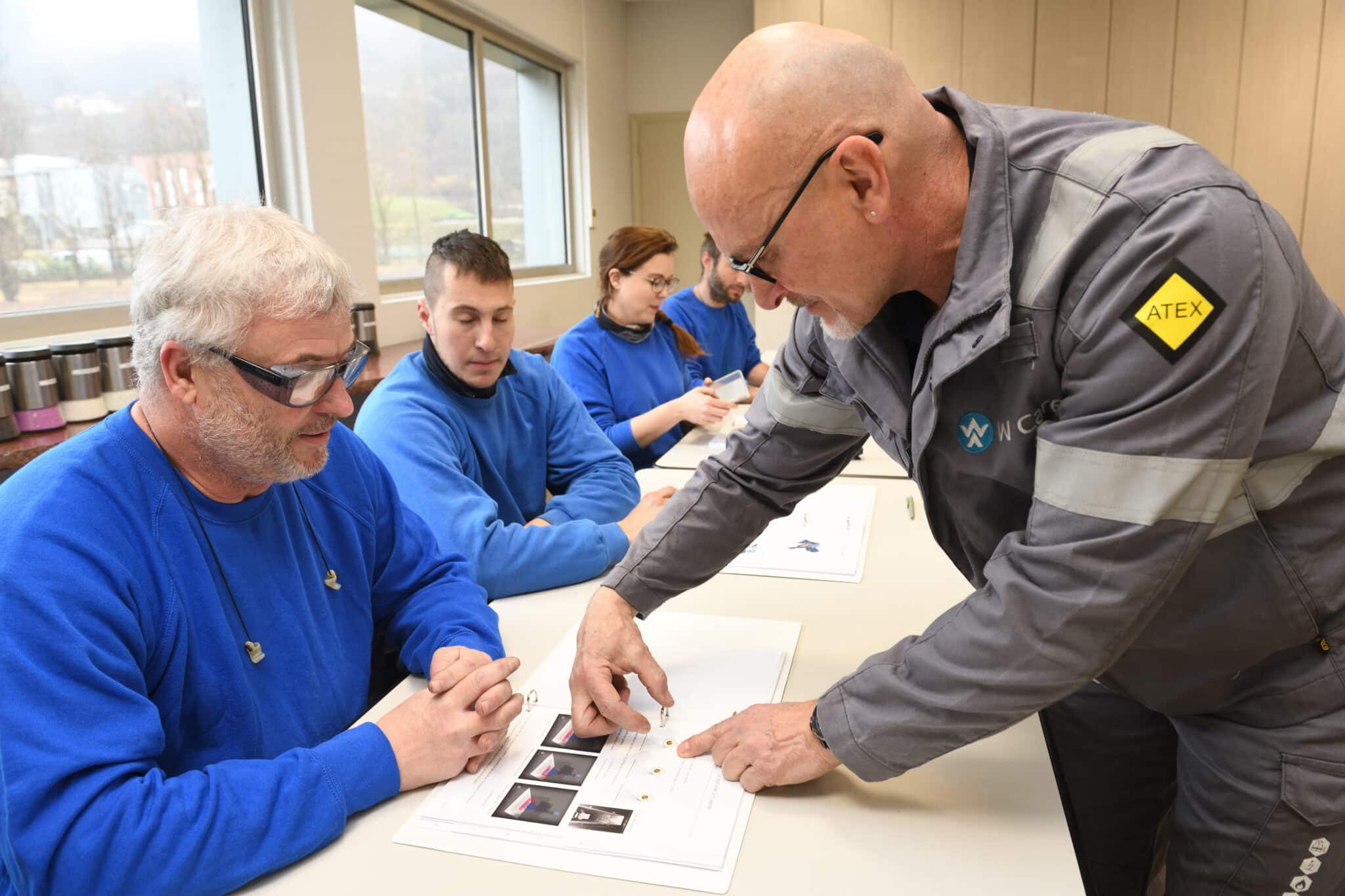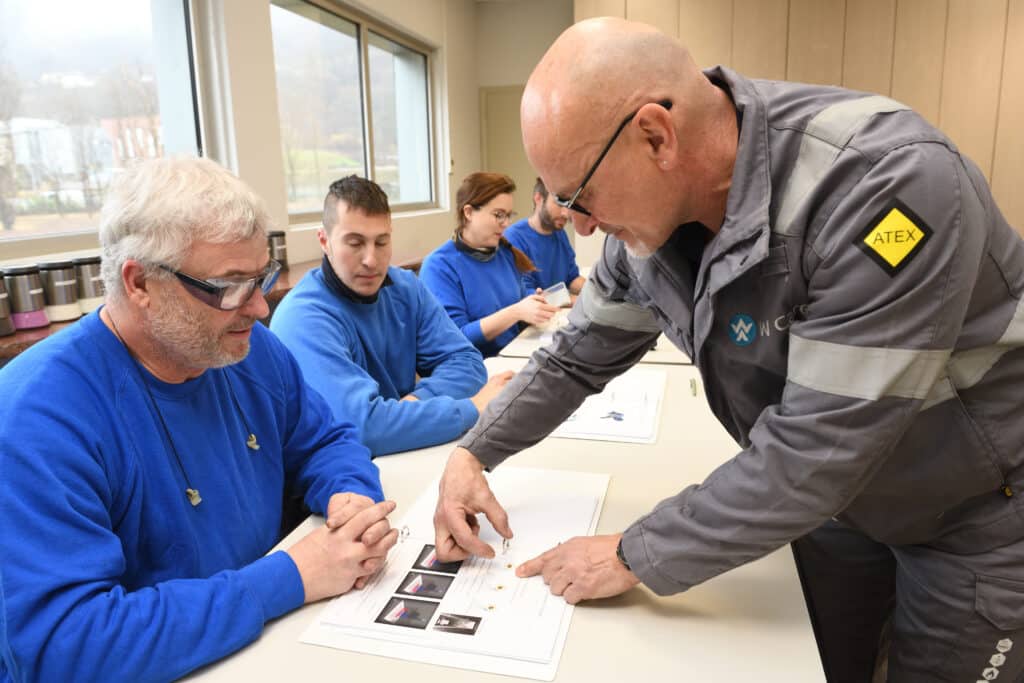 Training services dedicated to your performance on shot blasting machine
Specialized Shot Blasting Training
Our experts are available to your production, quality, maintenance, business or management teams.
The goal: give to your teams the keys that will make the difference on your shot blasting performance.
Let's meet your challenges !
Empower Your Teams
Whatever your shot blasting machines type, or cleaning processes you do, we are committed to providing you with excellence in training.
W Care trainings aim at customizing sessions that will give you the best understanding of your shot blasting machines. Our approach combines theoretical teaching and practical application, in view of developing your autonomy. As well as your industrial performance!
More performance, more profitability, savings in raw materials and energy: when the shot blasting experts partner with you, you win on all fronts.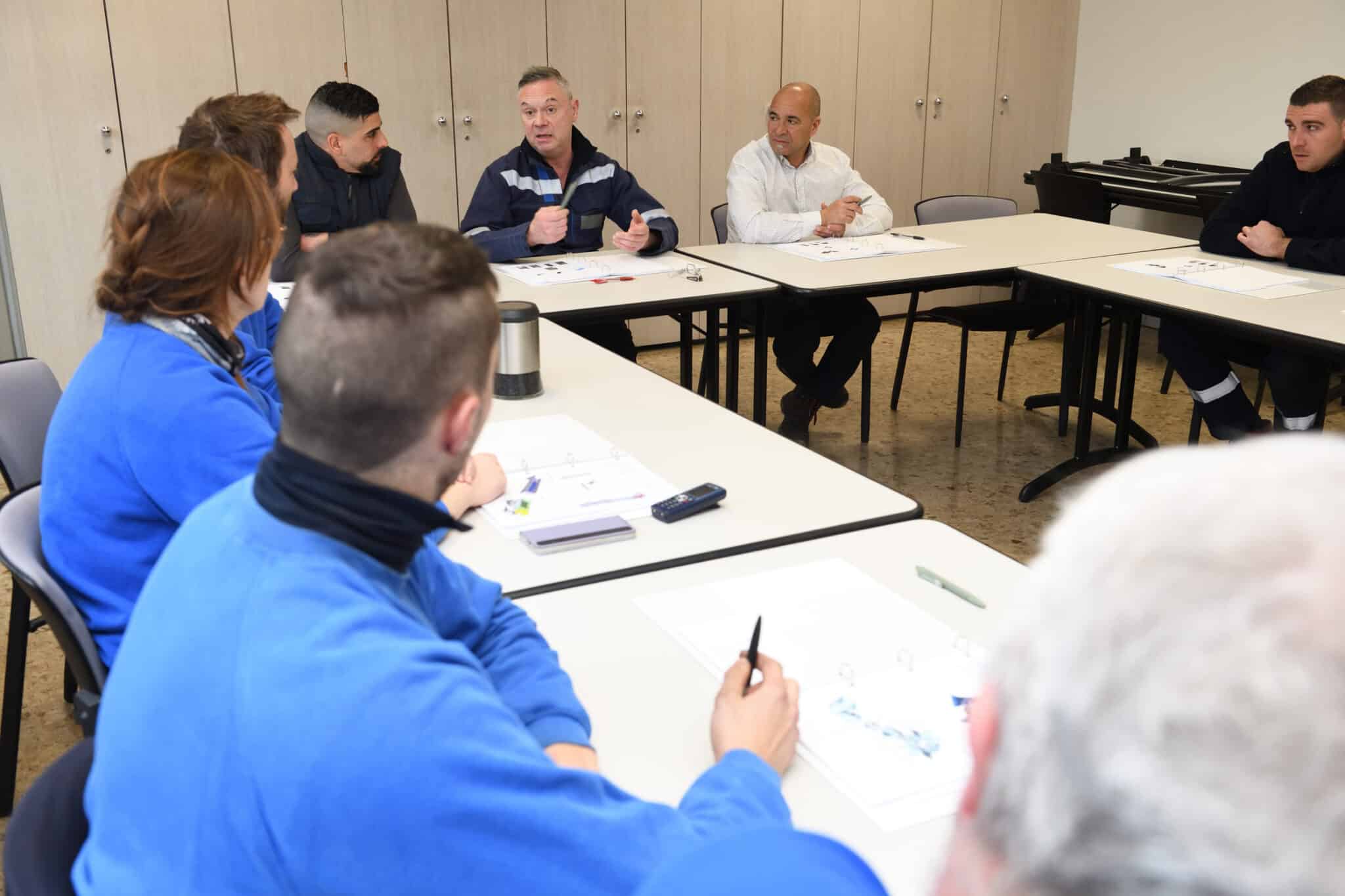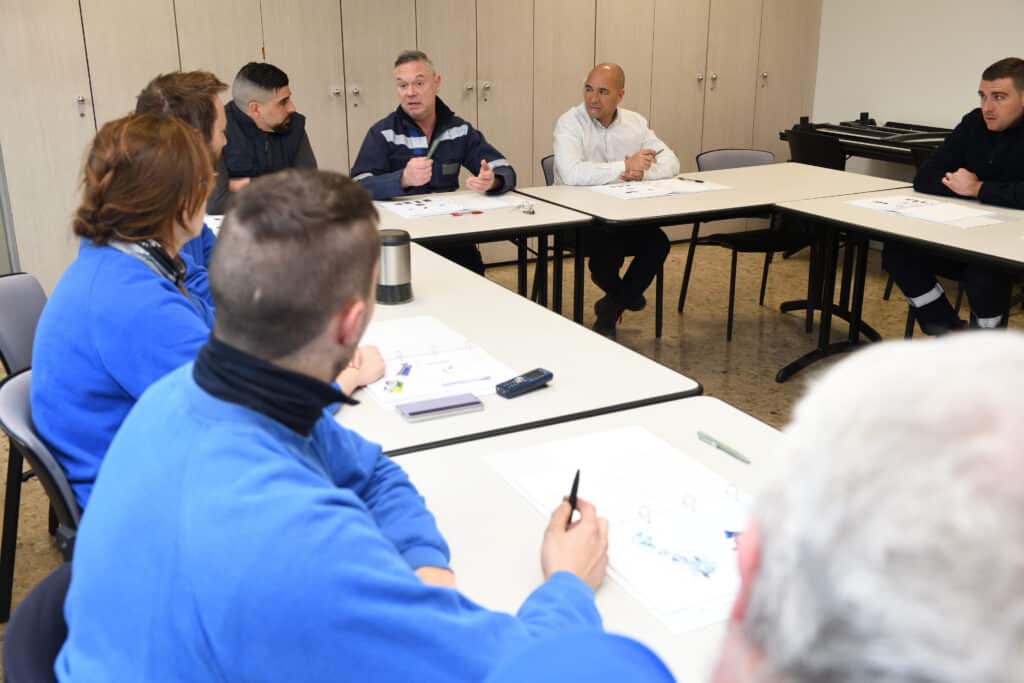 Make Winoa your training partner of choice
Key numbers
Years of global experience in training
Training sessions conducted per year
Elevate Your Team's Skills with WINOA Academy
Virtual Learning
Time is missing for your teams? No possibility to travel? Or your premises not allow on-site training?
Discover WINOA Academy for partners. Winoa has developed its own e-learning platform, adaptable to any need of your teams, and for any type of shot blasting machines or abrasive blast cleaning and peening processes. Wealso build customized programs, around maintenance, operation, quality or optimization. live or virtual, we are here to help. To know more :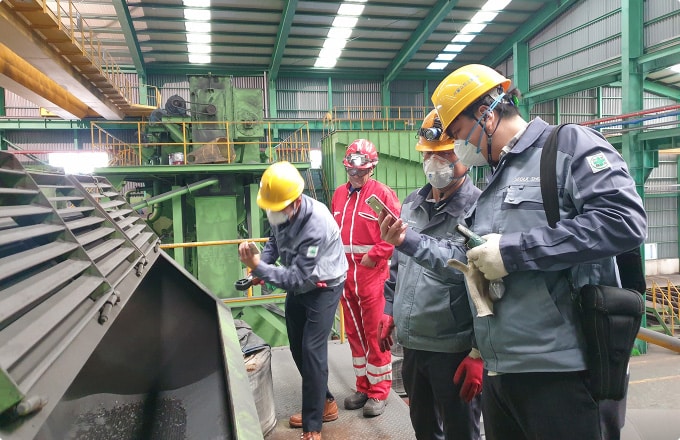 Among our trainings
Mastering Wheelblasting, Peening & Air Blasting Machines
These trainings are designed for different types of employees: Unit manager, Installation manager, Maintenance technician, Quality technician, Operator. They take place at one of our Tech. Centers or your on-site.
2-step training format :
In-room theoretical courses on the blasting process principles and machines, to develop trainees understanding about interactions between the different blasting parameters and their influence on the final result.
Hands-on exercises in an industrial workshop, to experience theory through practice.
Training sessions provided by highly experienced W Care application experts.
Possibility of tailored training session in your facilities, on your own blasting equipment.
End-of-course diploma delivered to trainees.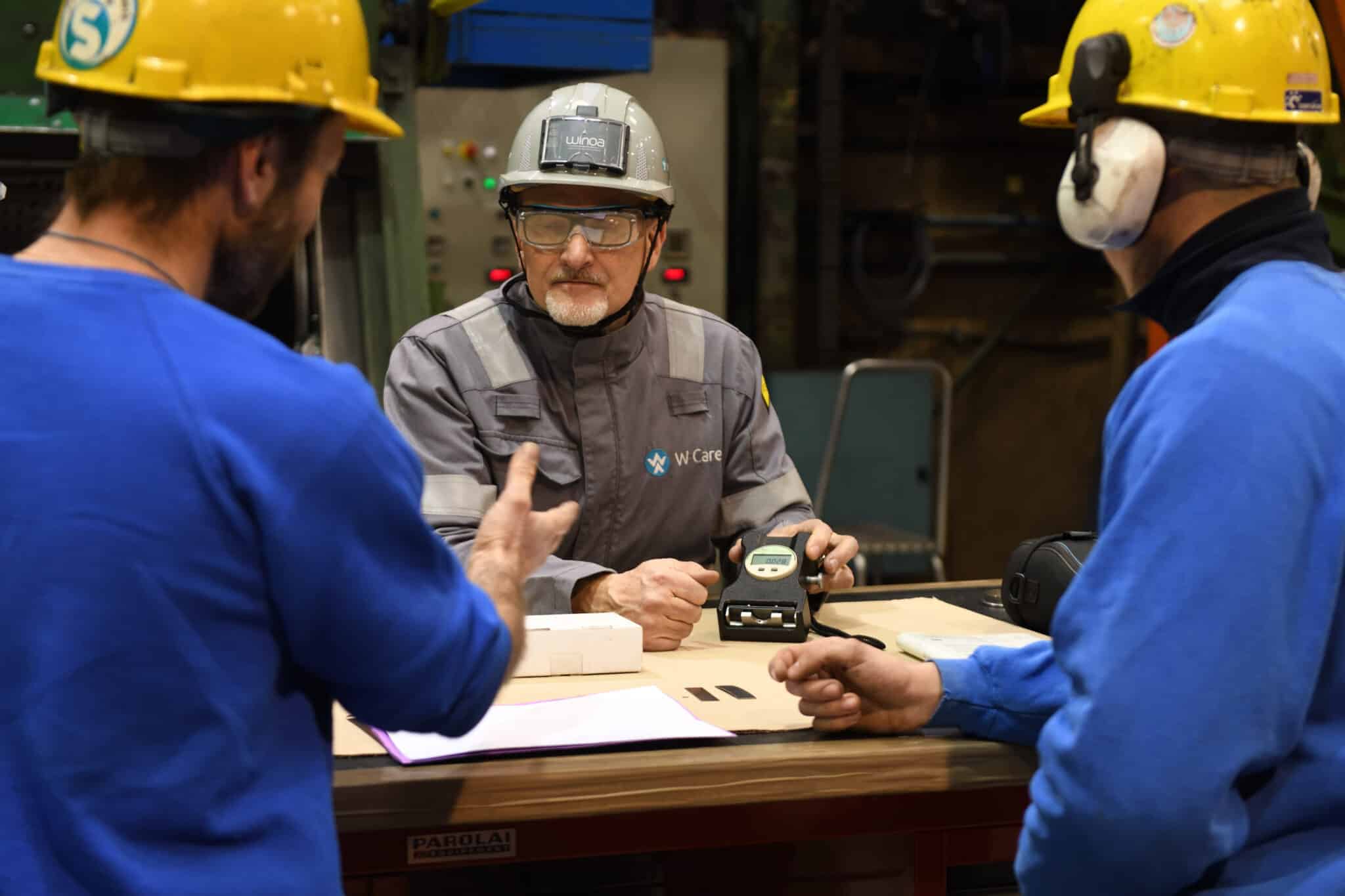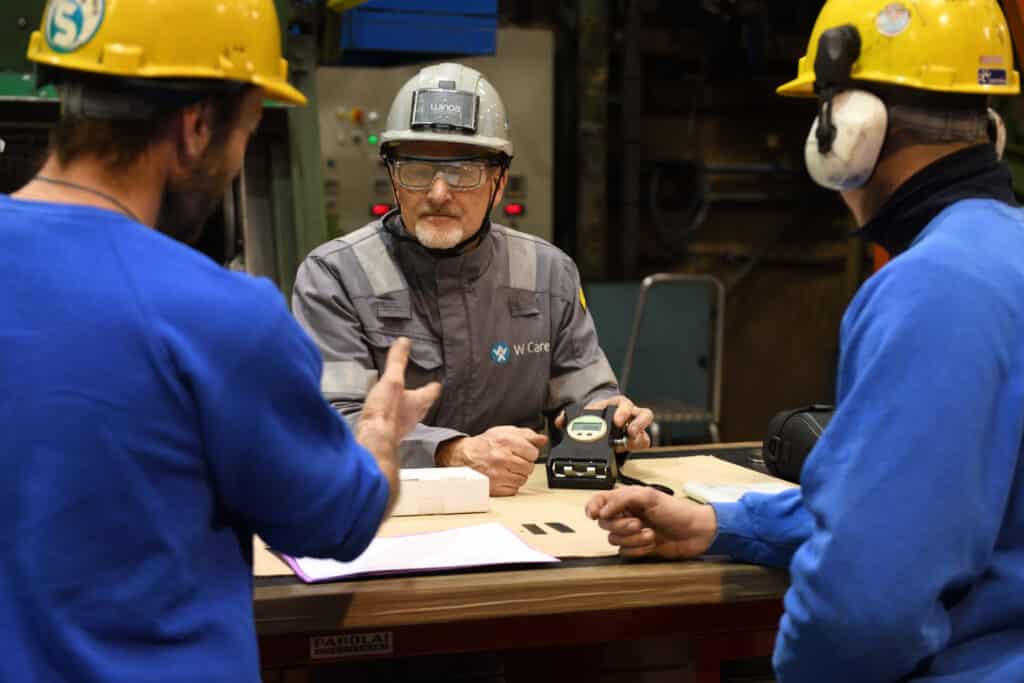 For wheelblasting and air blasting machines
Specialized Training
Unlock Maximum Performance
Learn how to optimize the usage of your shot blasting machines for better results.
Surface Cleaning Expertise
Gain insights into enhancing your surface cleaning processes for efficiency and reliability.
Choose the Right Abrasive
Know how to select the appropriate abrasive media for a superior blast cleaning operation.
Process Control & Analysis
Acquire skills to monitor and analyze the entire blasting process for continuous improvement.
Contact Us for customized training solutions and further inquiries.
Elevate Your Shot Peening Skills
Empower Your Team
Decode Specifications
Understand the requirements and how to apply them for optimal performance.
Coverage Rate Explained
Learn the significance and application of coverage rates in your peening process.
Almen Arc & Saturation
Master the concepts of Almen arc height and saturation for effective shot peening.
Operational Excellence
Gain practical skills to operate a shot peening installation proficiently.
Selecting Abrasive Media
Identify the right abrasive for your specific shot peening needs.
Analyze & Control
Develop expertise in controlling and analyzing your peening process for better outcomes.
Contact Us for tailor-made training and to address your specific needs.
They experienced our training programs
Real-World Results